Finn Dammann
Finn

Dammann
GeoData-Centre

Wetterkreuz 15




91058

Erlangen



Curriculum Vitae
Since October 2016 Research assistant, Chair of Cultural Geography, Techne Campus for Digital Humanities and Social Sciences, FAU Erlangen-Nuremberg
March – April 2018 Visiting research assistant at the Geographic Information Center, McGill University, Montreal, Kanada
Since May 2017 Research assistant at the GeodataCenter, Institute of Geography, FAU Erlangen-Nuremberg
October 2016 – May 2017 Research assistant: Crowd-based spatial knowledge production at the Science Center "experimenta", Heilbronn, in cooperation with the Institute of Geography, FAU Erlangen-Nuremberg
April – September 2016 Assistant at the Chair of Cultural Geography, Institute of Geography, FAU Erlangen-Nürnberg
2016 Master's degree in Cultural Geography
I am a founding member of the DFG Research Network Digital Geographies as well as a member of the DFG Research Network Visualising Qualitative Geographies, the FAU EFI Research Consortium "Discourses and Practices of Digital Sovereignty" and the FAU Interdisciplinary Center for Digital Humanities and Social Sciences (IZdigital)
Forschung
Governing the Digital Circulation in Germany and Europe
Wer kontrolliert auf welche Weise und mit welchen Zielen die Zirkulation digitaler Daten und Informationen? Diese Frage ist ein zentraler Gegenstand von zahlreichen Debatten in Wissenschaft und Politik. Unter dem Schlagwort "Digitale Souveränität" wird dabei vielfach eine gesellschaftliche Abhängigkeit von global agierenden Digitalunternehmen problematisiert. Dieses Forschungsprojekt untersucht, welche politischen "digitalen" Geographien dabei sprachlich-diskursiv und technisch-materiell produziert werden.
Vorträge und Publikationen
Finn Dammann, Christian Eichenmüller & Georg Glasze (2022): Geographies of "digital governmentality": Platform-based governing through adaptive environments. Digital Geography and Society, 3, 100034. https://doi.org/10.1016/j.diggeo.2022.100034 (Open access)
Finn Dammann & Georg Glasze (2021): Regieren und Steuern. In: Tabea Bork-Hüffer; Henning Füller; Till Straube (Hrsg.): Handbuch Digitale Geographien, Welt – Wissen – Werkzeuge, 2021
Georg Glasze & Finn Dammann (2020): Von der ›globalen Informationsgesellschaft‹ zum›Schengenraum für Daten‹ – Raumkonzepte in der Regierung der ›digitalen Transformation‹ in Deutschland. In: Thomas Döbler; Christian Pentzold; Christian Katzenbach (Hrsg.): Räume digitaler Kommunikation, Halem. S. 159-182
Aktueller Call for Participation: Session zu Political Geographies of Data – Exploring digital territories, sovereignties and borders. International Geographical Union – UGI-IGU Paris – 18-22 July 2022 (mit Amaël Cattaruzza & Georg Glasze, https://www.geographie.nat.fau.de/files/2021/12/call-for-participation-political-geographies-of-data-igu-2022.pdf)
Das "digital souveräne" Subjekt. Konstitutionsmomente einer Subjektivierungsform im Regieren der digitalen Transformation. Neue Kulturgeographie, Technocultures & Technoscapes, 2020, Bonn (Vortrag mit Jan Winkler)
"Wir müssen unsere digitale Souveränität zurückgewinnen!" Eine Renaissance von territorialer Souveränität im Digitalisierungsdiskurs? Deutscher Kongress für Geographie 2019, Kiel (Vortrag mit Georg Glasze)
"As Germans and Europeans, we must regain our digital sovereignty" – a renaissance of geopolitical thinking in the problematisation of the digital tansformation? Conference paper for the Workshop of Extraterritoriality of Data, Tallin, 2019 (Vortrag mit Georg Glasze)
"Deutschland muss seine digitale Souveränität verteidigen" Der Einzug territorial-geopolitischen Denkens in die Konfigurierung der digitalen Transformation – eine Analyse politischer Rationalitäten. Workshop of the working group for political geography, Münster, 2019 (Vortrag mit Georg Glasze)
Der "digital souveräne Staat"? Konflikte um die Produktion von Wissen zu Bevölkerung und Territorium. Workshop zu Globalisierung und Digitalisierung – (neue) Weltbezüge der Geoinformation, 2018, Jena (Vortrag mit Georg Glasze)
Technologie, Gesellschaft und Raum im Reden über das "digitale Zeitalter", 2017, Erlangen (Workshopsorganisation mit Boris Michel) Workshop Technologie, Gesellschaft und Raum – Programm
Die Debatte um "Digitale Souveränität" in Deutschland. Zwischen Regierungsrationalitäten der territorialen Abgrenzung und des neoliberalen Wettbewerbs. Deutscher Kongress für Geographie, 2017, Tübingen (Vortrag mit Georg Glasze)
Understanding Changes in Digital Knowledge Production
Mit digitalen Techniken sind auch neue Formen der Organisation, der Erhebung und Verarbeitung, sowie der Präsentation geographischen Wissens verbunden. In offenen Kartenprojekten (Volunteered Geographic Information) wie der OpenStreetMap produzieren tausende Nutzer*innen für eine gemeinsame Datenbank freiwillig und bewusst Geodaten. Ich arbeite dazu, welche Auswirkungen soziale Ungleichheiten, wirtschaftliche Interessen sowie tradierte kartographische Episteme auf Formen kollaborativer geographischer Wissensproduktion haben.
Vorträge, Publikationen, Projekte
Finn Dammann & Boris Michel (2022): Digitale Ungleichheiten überwinden – kritisches Kartieren crowdbasierter Wissensproduktionen. In: Finn Dammann & Boris Michel (Hg.): Handbuch Kritisches Kartieren. transcript.
Susanne Schröder-Bergen, Georg Glasze, Boris Michel & Finn Dammann (2021): De/colonizing OpenStreetMap? Local mappers, humanitarian and commercial actors and the changing modes of collaborative mapping. GeoJournal. https://doi.org/10.1007/s10708-021-10547-7
Georg Glasze, Finn Dammann & Lea Bauer (2021): Wissen durch Karten. In: Tabea Bork-Hüffer; Henning Füller; Till Straube (Hrsg.): Handbuch Digitale Geographien, Welt – Wissen – Werkzeuge. utb.
AI in OpenStreetMap. A New Form of Data Colonialism? AAG Annual Meeting, 2021 (Vortrag mit Georg Glasze & Susanne Schröder-Bergen (Vortragende) und Boris Michel)
"Colonizing of the crowd? Crowd-based geo-data production and urban platform capitalism." Online Symposium Platform Urbanism Towards a technocapitalist transformation of European cities?, 2021 (Vortrag mit  Boris Michel & Susanne Schröder-Bergen (Vortragende) und Georg Glasze)
Kritische Kartographie zwischen postkolonialer Kritik und dekolonialer Praxis. Workshop "Mit offenen Karten. Kartografie und die Kritik daran.", Online an der Universität Kassel, 2021 (Fortbildungsvortrag mit Boris Michel)
Konzeption und Prototypenbau eines Web 2.0 Kartographie Moduls für das Science Center Experimenta in Heilbronn (Projekt mit Georg Glasze; Mittel über Jochen Hunger Museum & exhibition design)

Forschung mit und über Geodaten in der Kulturgeographie. Kolloquium am Institut für Arbeitsmarkt- und Berufsforschung (IAB), Nürnberg, 2017 (Vortrag mit Georg Glasze)
Language geography in OpenStreetMap – A geolinguistic analysis. Annual Meeting of the AAG (Association of Amercian Geographers), Boston, 2017 (Vortrag)
Sprachgeographie in OpenStreetMap – Eine geolinguistische Metadaten-Analyse, 2016 (Unveröffentlichte Masterarbeit)
Methods and Innovations in Geography
Die digitale Transformation bietet gerade der Geographie neue Möglichkeiten und Impulse für die Weiterentwicklung ihrer Forschungsverfahren und Methodiken. An der Schnittstelle zwischen Digitaler Geographie, Kritischer Kartographie und Platial GIS arbeite ich zu neuen und alternativen Formen raumbezogener Datenanalysen und Geovisualisierungen.
Vorträge und Publikationen
Finn Dammann & Boris Michel (Hg.): Handbuch Kritisches Kartieren. 2022, transcript (Leseprobe unter https://www.transcript-verlag.de/media/pdf/9f/e4/6b/ts5958_15VnFoRECbBf7u.pdf)
Finn Dammann & Boris Michel (2022): Kritisches Kartieren – zur Einführung. In: Finn Dammann & Boris Michel (Hg.): Handbuch Kritisches Kartieren. transcript, S. 9-21
Finn Dammann, Iris Dzudzek, Georg Glasze, Annika Mattissek & Henning Schirmel (2021): Verfahren der lexikometrisch-compterlinguistischen Analyse von Textkorpora. In: Georg Glasze & Annika Mattissek (Hrsg.): Handbuch für Diskurs und Raum. Theorien und Methoden für die Humangeographie sowie die sozial- und kulturwissenschaftliche Raumforschung, 3. Aufl., transcript, Bielefeld, S. 313-343
Aktuell in Vorbereitung: Workshop zum Kritischen Kartieren sozialer Wirklichkeiten – Neue Formen und Ansätze kartographischer Wissensproduktion, Martin-Luther-Universität Halle-Wittenberg, 28.‐30.04.2022 (zusammen mit Pablo Abend, Lea Bauer, Francis Harvey, Nora Küttel & Boris Michel, Call for Participation)
Humangeographische Sommerschule "Digitale Geographien", September 2021 (Organisation zusammen mit Georg Glasze, Blake Walker, Dominik Kremer und Studierenden im FAU Masterstudiengang Kulturgeographie, Programm)
Workshop Geography meets Digital Humanities – Neuere Ansätze raumbezogener Modellierung, Digital, 2021 (Workshop zusammen mit Dominik Kremer, Workshop Geography meets DH – Programm)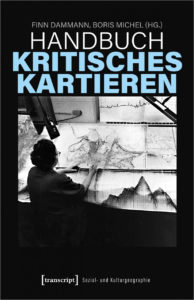 Lehre
Innovation Fund Teaching, FAU: Big Geospatial Data – new methodological competences for cultural geography and neigboring cultural and social sciences, 2018 – 2019 (mit Georg Glasze)